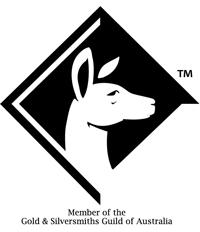 ETCHING + CHAMPLEVÉ ENAMELLING WORKSHOP


AN INTRODUCTION TO ETCHING & CHAMPLEVÉ ENAMELLING: OUR NEXT WORKSHOP...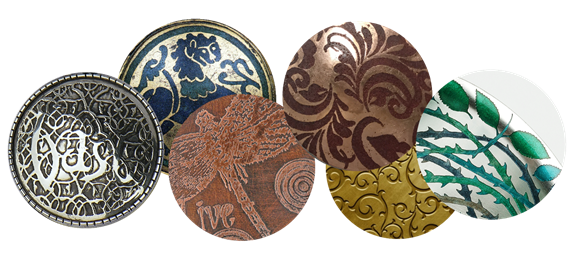 Tutor: Barbara Ryman- Enamel Artist, Jeweller & Teacher over 40 years of professional experience

When: To be advised

Where: Studio 303, Leichhardt
Students: Basic bench skills
Cost:
AVAILABILITY:

Terms: The course will proceed with a minimum of 7 students (max 9 students) and if it doesn't have the numbers to run and is cancelled your payment will be refunded in full. Note: If you are paying for accommodation and/or flights to attend our course it would be worthwhile to check that either or both can be cancelled with a refund and without penalties (it may be worthwhile to insure your flights). This is only in the event that the course is cancelled or delayed.
This 5 day course will introduce you to the independent and interdependent techniques of Etching and Champlevé Enamelling. You will explore the elements of each of these decorative and colourful techniques which can be used for jewellery, tableware or furniture handles. With a selection of designs supplied and working on Silver and copper, you will make 4 pieces, two each of the styles. You will gain a solid grasp of the techniques and learn how to incorporate them into your own work. Students need to have the basic jewellery bench skills of sawing, filing and polishing metal. The first part (3 days) is for etching your pieces which you will use in the second part (2 days) for champlevé enamelling. By having a 2 week break between both parts gives you enough time to create these pieces.


Course Outline & Objectives
Enamelling is fundamentally "glass on metal". Cloisonné Enamelling is one of the enamelling techniques more widely known. Stylistically, the main difference between Cloisonné and Champlevé enamel is that the Cloisonné relies on small wires to divide up the pattern/colours and the Champlevé has larger and varying amounts of metal between the enamel colours.
This course will be an introduction to both Etching and the enamelling technique of Champlevé. As the preparation for making a Champlevé enamel piece requires Etching, let's take this opportunity to explore elements of each of these beautiful decorative and colourful techniques!
Etching and Enamelling is often seen in jewellery items but it has much broader applications. Both techniques can be used to decorate table ware, for example cutlery handles. They can also be used to make components such as drawer handles or decorative pieces to inlay into wood and furniture.
Our primary etching method uses PnP paper and ferric Nitrate and Edinburgh Etch, both reasonably safe chemicals. I will provide a variety of designs for the etching process so that we can make an early start on production and make the most of our 5 days. Additional production methods for the Champlevé and 3D etching will be discussed during the course.
I would expect students to make 4 items: 2 etched discs – 1 silver, 1 copper and 2 enamelled discs – 1 silver, 1 copper. As always, this result may be influenced by individual jewellery and metal skills and available time.
The discs can be made into jewellery or inlaid onto other objects; I would expect this to mostly happen after the workshop, though I will provide some findings for sale that could allow the discs to be made into simple pendants or brooches. In our workshop these two processes will be explored thoroughly. This will give you a solid grasp of the techniques and enable you to develop ways to incorporate this new knowledge into your own work.
By the end of the course, you should be able to:

• Etch silver, copper and brass
• Identify what imagery is best for the process
• Identify which of the imagery is best suited for Champlevé Enamel
• Understand how to produce your own sheets of images
• How to Etch your metals safely and competently
• How to enamel safely and competently
• Source Etching chemical supplies and materials
• Source Enamelling supplies and materials
TIMETABLE:
| DAY | DATE | TIMES | HOURS |
| --- | --- | --- | --- |
| Saturday - Etching | 3rd March 2018 | 10am - 5pm | 6 (1 hour lunch) |
| Sunday - Etching | 4th March 2018 | 10am - 5pm | 6 (1 hour lunch) |
| Monday - Etching | 5th March 2018 | 10am - 5pm | 6 (1 hour lunch) |
| Saturday - Champlevé | 17th March 2018 | 10am - 5pm | 6 (1 hour lunch) |
| Sunday - Champlevé | 18th March 2018 | 10am - 5pm | 6 (1 hour lunch) |
*********
AN INTRODUCTION TO CLOISONNE ENAMELLING : workshop completed in 2016

Traditional Enamelling can fundamentally be described as glass fused to metal; the medium is referred to as Vitreous enamel. It is an ancient craft that has been passed down through the ages. I am passionate about this medium and delight in playing my part in passing this knowledge into the future.In its simplest use, enamel can add colour to your work but it is so much more than that! It can be used to create expressive designs and pictures and enable a very personal expression of an idea to give added meaning and thought to any piece.

Course Outline & Objectives:
The best known Enamelling technique is Cloisonné Enamelling and it is an excellent starting point to learn many of the aspects of the medium. Come and explore the way this style of enamelling can be used to create images, impressions and sensations – painting with fire!

In Cloisonné work, fine ribbons of wire are set on edge on a copper silver or gold base thus creating cloisons or pockets into which the coloured glass frit is packed. The piece is fired in an Enamelling Kiln to melt and fix the enamel frit to the wires and base. The layers are built up with successive firings and finally the surface is ground back to create a refined and colourful glowing "jewel".

We will also include a technique called Basse-Taille where the metal base is first textured using a variety of methods and then the cloisonné work is added on top. Pale transparent colours will vibrate over such textures and add an incredible depth to what is fundamentally a very thin piece of enamel.

Making a brooch or pendant, you will learn metal texturing and preparation; the shaping of the cloisonné wire; washing, applying, shading transparent enamels; firing and finishing techniques to create a beautiful enamel that will be set in simple and attractive 'ready to go' setting.
If you have more advanced metalwork skills such as making bezel settings, you may prefer to concentrate on the enamelling and build your Enamel into a more complex work in a future metalwork class.
We will look at samples of many other Enamelling techniques and discuss the variety of ways enamel can be incorporated into your jewellery designs.
Please do not bring other objects to enamel for this course as you will be very busy achieving the projects described above.
---
TUTOR: BARBARA RYMAN'S PROFILE
Barbara has worked professionally for many years as an Enamel Artist, jeweller and teacher. She often combines the techniques of Enamelling, Etching and Die Forming creating jewellery with expressive colourful designs and patterns. Barbara passionately teaches this ancient craft to her students. She is very well known for her extraordinary work and skill and is well respected by the trade.

"Shaping and manipulating metal gives me great enjoyment but it is the inclusion of enamel into the designs and work that has kept me intrigued and excited for so long. Enamelling is central to my work and in the last few years I have extended my projects to include vessels and containers. With a life time involvement in the medium I now cheerfully describe myself as an Enamel Artist."
"Enamelling (glass fused to metal) is a beautiful and often challenging medium requiring many years of work and experimentation before one can truly understand and appreciate its vibrant qualities and its quirks. Now it is an integral part of my creative language. I love it for its technical challenges but also for its flexibility and versatility which has given me years of deeply satisfying exploration."
"I have also included many forms of etching in my work practice and have been able to combine these techniques very successfully with my enamelling."
Barbara was introduced to jewellery making and enamelling when studying painting for her Art Diploma at Alexander Mackie CAE. Her studies continued at Randwick TAFE where she gained her Jewellery Design Certificate whilst pursuing her study of enamelling. Since then, she has run and maintained her studio practice that incorporates producing Jewellery, teaching in her home studio as well as many other institutions such as Enmore Design Centre, Sturt Workshops, Sydney Community College and private studios, and continues to create work for exhibitions both in Australia and overseas.
Her work has been purchased for Public Collections in Australia and overseas and her latest solo exhibition, "Dreams and Shadows", was held in September 2014 at Stanley Street Gallery, Sydney.
In 2002, she made her first trip to Japan. She had won the Chairman's Award at the 36th International Enamelling Art Exhibition of the Japanese Enamelling Artist Association, held in the Ueno Royal Museum in Tokyo, Japan. "My work had been recognized with other awards in previous JEAA exhibitions so I already had an awareness that something in my work and its aesthetic sensibilities appealed to my Japanese colleagues. My first experience of Japan showed me how much their culture appealed to me and I knew I would return".
Barbara derives great enjoyment from sharing her knowledge through teaching and, at the same time has been passionate about furthering her own studies. In 2005 she went to study in the Faculty of Arts, Gold and Silversmithing School at the Australian National University. Her main area of study was experimenting with contemporary enamelling techniques. She received her Graduate Diploma of Art (Visual) in 2006. While at ANU she received a college grant to attend an Enamelling workshops in Nagoya. Her teacher was Tsuruya Sakurai, a retired master craftsman of the Ando Cloisonné Company. "We felt a strong connection straight away and our friendship began".
As Barbara's ties with Japanese enamellers grew, new stimulating and creative avenues have opened up. In 2007, a Skills and Development Grant from the Visual Arts Board of the Arts Australia Council enabled her to spend 6 weeks studying with Mr Sakurai in his studio in Nagoya. Since that time Barbara has returned seven times to further her studies.
"In Japan I have always been met with a generosity of spirit and good natured ease and openness that has made my visits both inspiring and enjoyable. My teacher has been determined to freely pass on to me his knowledge, understanding the vital importance of giving to the future. I look forward to continuing my relationships there and know I will never tire of visiting this fascinating country."
http://barbara-ryman.com/